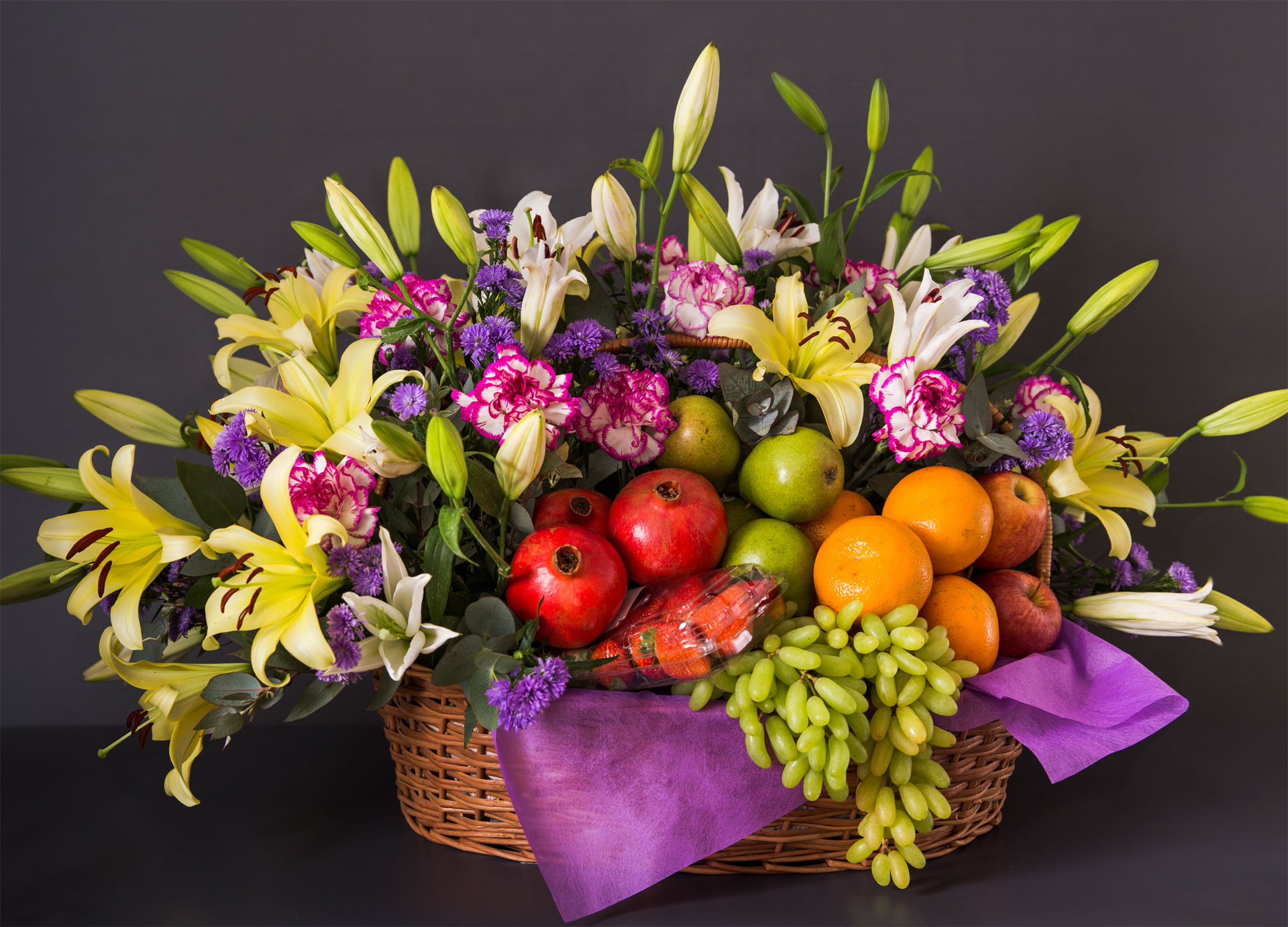 Freshness is everything in the food and flowering plant industry. With so many food-borne illnesses and recalls that have regulatory authorities, sellers, growers and consumers are increasingly being extra cautious about product safety.
This is especially true in the raw foods department, but consumers also want their investment in fresh flowers to look stunning and last as long as possible. Having scientifically backed fruit and vegetable antimicrobial wash treatments and floral preservative solutions can play a crucial role in the success of your business.
What To Look For in a Produce Antimicrobial Wash or Floral Preservative
There are several key factors to keep in mind when choosing effective and safe products to treat fruits, vegetables and fresh flowers.
What Antimicrobial Qualities Does the Product Have?
Many fruit and veggie washes and sprays might be labeled as antimicrobial, but they all don't have the same capabilities. Be certain that the product is effective in eradicating some of the most common pathogens linked to outbreaks due to produce. These most typically include salmonella, listeria and E.coli.
Is the Product Approved By the Proper Entities?
Both the Food and Drug Administration (FDA) and the Environmental Protection Agency (EPA) govern what types of antimicrobial washes can be used on fresh foods. Check the label of the product to be sure it is a registered product for this use. In the realm of choosing a floral preservative, there are little to no regulations, but our products still exceed legal guidelines and policies.
What the Wash Product Approve For?
Look for a wash or spraying agent that is approved for both vegetables and cut produce. Ideally, your antimicrobial solutions will be perfect for cleaning, rehydrating fresh goods along with crisping and reducing their bacterial load. Rinsing takes extra time, so washing and preservation solutions should ideally not require a water rinse.
Produce Solutions That Meets These Key Qualities
Produce Maxx is an innovative and cost-effective way to enhance the processing, handling and washing of fruits and vegetables. It also staves off cross-contamination issues of pathogens and spoilage in washing water. Approved for both cut fruit preparation, crisping, misting and rinse-free options, grocers and retailers will appreciate having this remarkable Chemstar solution.
Flora Fresh Enhances the Fresh Image and Quality of Your Floral Department
The magic of FloraFresh solution combines antimicrobial technology with an all-natural floral nutrient to provide a balanced and proprietary, nutrient solution that is proven to keep all species of freshly cut flowers fresher for far longer than they last without a floral preservative.
Substantial retailer and consumer benefits of Flora Fresh include:
Enhancing shelf life due to reduced shrinkage, which improves sales.
Eliminating the need for bucket cleaning, which can become costly in labor time.
It's one simple application spray for all cut flowers and most potted plants.
Expanding the life of blooms up to three times for cut flowers to boost customer loyalty.
Keep It Fresh and Be a Part of the Solution With Chemstar Maintenance
The Flora Fresh floral preservative and Produce Maxx antimicrobial solutions offered by the Chemstar and ECOLAB partnership are convenient and affordable as well as easy to dilute and use. Contact Chemstar Maintenance to learn more about how we can help you comply with food, sanitation, safety and environmental regulations. Best of all, you can proudly offer customers beautiful fruits, vegetables and flowers that will keep them coming to your business.